Safety
SeaRoad is committed to providing and maintaining a safe and healthy work environment for employees, contractors and visitors. It is our intent to seek continuous improvement strategies to ensure best practice principles are applied throughout the organisation SeaRoad will:
Continuously improve health and safety through planning, setting objectives, allocating resources and evaluating outcomes.
Provide adequate information, instruction, training and supervision to managers, supervisors, employees, visitors, contractors and health and safety representatives allowing them to carry out their roles effectively and safely.
Ensure health and safety accountability is recognised and stated in the organisation's position descriptions.
Monitor and maintain health and safety records of all employees.
Ensure hazards and risks to health and safety are identified, assessed and controlled with outcomes being monitored and reviewed.
Ensure an effective injury management system is in place to achieve the earliest possible safe return to work of injured employees.
Select only those contractors, agents and suppliers who have effectively demonstrated sound health and safety management systems.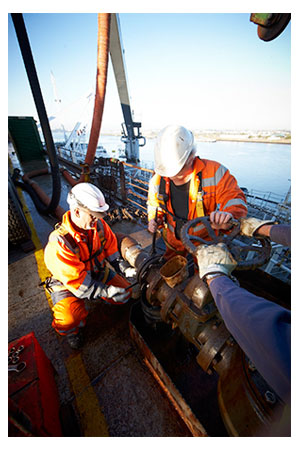 In fulfilling the objectives of this policy, management is committed to regular consultation with employees to ensure that the policy operates effectively, and that the health and safety issues are regularly reviewed and resolved. All managers, supervisors and contractors are accountable for health and safety performance in their areas. Employees have an obligation to perform their work in a safe and competent manner. This policy will be reviewed regularly and evaluated for its effectiveness in delivering policy objectives and improved health and safety performance.